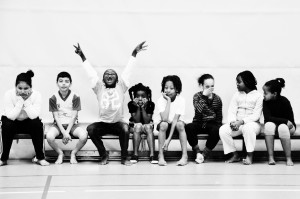 "Each second we live is a new and unique moment of the universe, a moment that will never be again. And what do we teach our children? We teach them that two and two make four and that Paris is the capital of France. When will we also teach them what they are? We should say to each of them: do you know what you are? You are a marvel. You are unique. In all the years that have passed, there has never been another child like you… You have the capacity for anything. Yes, you are a marvel." – Pablo Casals
Meg, a nine year-old girl in central California, has never known a world without abundant technology. Since she was born, she's had computers, Internet, and TV in her home. Think of the motion-sensor and touch screen technology that's emerged since her birth, which allow her to play the Wii, use tablets and mobile phones, and read e-books. Like most children her age, Meg goes to school, plays with friends, spends time with her family, watches TV and movies, and, as Casals stated, has "the capacity for anything."
Children like Meg and her peers, are growing up in a world much different than it was even 10 years ago. The advances in technology and the ability to access information practically anywhere and at any time are astounding. These young people today have the ability to learn whenever they want. We live in a country where educational practices and policies are changing and evolving to adjust to these advances: where educators are discovering, developing, and exploring new approaches to provide a higher quality education to the rising generation. In this time of educational advancement, the Boys & Girls Clubs of Utah County are uniquely equipped to provide quality opportunities to young people, which compliment and build upon the learning that occurs in school.
What is learning?
Gene R. Carter, the Executive Director and CEO of ASCD (formerly the Association for Supervision and Curriculum Development)—an educator who worked as a private and public school teacher, public school administrator, superintendent of schools, and university professor—explored this question, stating that learning:
Is not achievement on standardized tests,
Is not the same as teaching, or being taught,
Prepares young people for meaningful citizenship, employment, post-secondary education, and active participation in a global society,
Is developmental and experimental, and
Is not restricted to time or space, adult qualification or status, intent or accident. (103-04)
"Children do learn," Carter states. "The question we must ask ourselves is whether they learn that which we believe will help them succeed." (104)
Another education specialist, Milton Chen, a former professor at the Harvard Graduate School of Education, stated about Meg and her peers,
Everyone—notably in our younger generation—can now be a producer of knowledge and not just a consumer of someone else's version of it. Today's learners were born digital and are used to having the world of information at their fingertips and in their pockets. (107)
Chen claims that the real issue behind the educational achievement gap is what he refers to as an "experience gap." That today's students live "narrow lives within a tight social and geographic network." His solution is to expand their "experience portfolio" through more learning time—particularly outside of the classroom—and contact with additional caring adults who are able to provide more exposure to the wider world, as learning today is not exclusive to school and home. "Learning can occur any time, any place, any path, any pace," Chen declares. (108)
He quotes Stanford University President John Hennessy describing his model students as "'T-students' who not only have a tremendous breadth of interests, knowledge, and skills, but also an impressive depth of knowledge in a particular domain." Chen goes on to explain that helping young people to become "T-students" should begin early. The breadth of interests, represented by the horizontal part of the T, can be cultivated by providing young people with a broad exposure to many learning experiences, including, but not limited to the arts, history, literacy, sports, and STEM (disciplines within science, technology, engineering, and math). To shape the vertical part of the T, or the depth, young people need varied experiences, which help them discover their passion, which will lead them to pursuing expertise in that area. This discovery and development of one's passion, he argues, should be the goal of a 21st century education. (108)
The Boys & Girls Clubs of Utah County provide after-school programs where young people are exposed to these learning experiences and given the opportunity to explore a variety of subjects. "The afterschool and summer learning movement is a key driver of break-the-mold efforts to provide children with any time, any place, any path, any pace learning opportunities and is thus on the leading edge of the future of education," Chen explains. "Afterschool programs can expand [young people's] options and help them locate more experiences and mentors in their communities an online." (108-09)
After school programs also provide a complementary environment to the classroom that Carter requests is "more engaging, more personalized, more enriching, and include[s] school-community collaboration and family involvement." (104) The Boys & Girls Clubs of Utah County have a unique system in place, as several of the site directors at our ten program locations are qualified educators. The Clubs also have strong working relationships with public school districts throughout Utah Valley. This collaboration between the school districts and Boys & Girls Club location staffs allow for strong supplemental connections between learning at the Club sites and in the classroom. This allows each Club's programs to "engage students in aligned learning from content area to content area, learning venue to learning venue…" (Carter 106)
These programs—centered around the Club's mission to inspire and enable all young people to realize their full potential as productive and responsible citizens and leaders—provide both Carter's proposed "opportunities to stimulate creativity, critical thinking, content application, and joy in the learning process," (105) as well as the "social/emotional learning [which] should be a vital platform for developing persistent, confident, collaborative leaders," as prescribed by Chen. (108)
The Boys & Girls Clubs of Utah County works to accomplish it's mission by providing evidence-based programs with a focus on improving academic achievement, building character, and improving healthy behaviors. To America's youth, the Boys & Girls Clubs of Utah County promises to provide a safe, positive place and to have a significant impact on their lives. With the aid of the surrounding community, and continued partnerships with local educators we hope to realize Carter's vision that "together we can eliminate the barriers of time, money, geography, role, and expertise to ensure that each child is healthy so that she may learn in pace with her development." That "by expanding learning opportunities after school and in summers, we can ensure that each child is safe—academically, emotionally, and physically—so that he may participate in active, authentic, experimental learning opportunities." (106)
At the Boys & Girls Clubs of Utah County, we believe that every child has the right to a great future and work to ensure that each young person who walks through our doors is empowered with skills, resources, and opportunities to achieve that future. Our programs are evolving and developing so that we can provide the best possible opportunities for the young people of Utah County. Generous community members who bring in more youth, donate to the Clubs, and volunteer their time make our work possible. Thank you! Because this support exists, we are uniquely equipped to provide young people with engaging learning opportunities that compliment their in-school education and help them develop into productive and responsible citizens and leaders.
Works Cited
Carter, Gene R. "The Importance of Educating and Developing Many Aspects of the 'Whole' Child." Expanding Minds and Opportunities: Leveraging the Power of Afterschool and Summer Learning for Student Success. Collaborative Communications Group. Washington DC. 2013. pp. 103-106
Chen, Milton. "The Rise of Any Time, Any Place, Any Path, Any Pace Learning: Afterschool and Summer as the New American Founder for Innovative Learning." Expanding Minds and Opportunities: Leveraging the Power of Afterschool and Summer Learning for Student Success. Collaborative Communications Group. Washington DC. 2013. pp. 107-109