Financial Literacy
Scroll to the bottom of this page for games, activities, lesson plans, and more.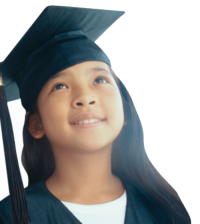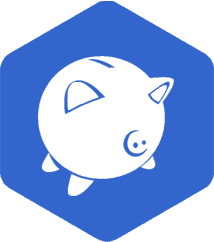 What is Financial Literacy?
Financially literacy is having "the ability to use knowledge and skills to manage one's financial resources effectively for a lifetime of financial security" (Jump$tart Coalition, National Standards in K-12 Personal Finance Education, 4th edition, 2015). When children are taught wise money management skills from a young age, they are being prepared to enter adulthood with confidence.
What if I Feel Unprepared to Teach Financial Literacy?
It is very common for parents to feel anxious about teaching their kids about money. Their kids may have so many questions that they choose to avoid the topic entirely. Fortunately, there are dozens of free, online resources for both kids and parents, ranging from banking to student loans to preparing for retirement. Some of these resources are provided on this page.
How Do I Get My Kids Interested?
It's not hard to find creative and fun ways to teach your kids about money. Whether or not you decide to give your kids money (i.e. an allowance), there are many ways you can incorporate a financial education into your everyday activities. Here are some examples:
When visiting the bank, explain to your child what you're doing. Explain why you're visiting the bank and what happens to the money you deposit/withdraw. Discuss some things bankers do. If possible, let your child press buttons on the ATM (with supervision, of course).
At the store, discuss 'wants' and 'needs' with your child. Explain why you purchase certain things but not others. Teach them the value of shopping around, budgeting, and foregoing certain purchases so you can make a better one later on. Let your child interact with the cashier by handling the money or swiping the credit card.
Kids love talking about what kinds of things they want (for their birthday, for a holiday, etc.) Ask your kids about their wants and discuss how they can eventually purchase/earn those things. Discuss the need to work in order to earn money, and the value of saving and budgeting in reaching realistic goals. If you have young children, explain the importance of good behavior and hard work. For older children and teens, consider implementing a system of rewards for good grades, doing chores, or other good behavior.
What Should I Teach My Kids?
While what you are able to teach your kids depends on their age and level of understanding, Jump$tart Coalition has provided six general categories:
Spending and Saving
Credit and Debt
Employment and Income
Investing
Risk Management and Insurance
Financial Decision Making
For age-appropriate details for each of these categories, see the Jump$tart Coalition standards guide here.
Financial Literacy Resources
Money Matters: Interactive games, tools, and activities for teens. Produced by Boys & Girls Clubs of America and sponsored by the Charles Schwab Foundation.
Hands on Banking: Information, lesson plans, activities, and games for kids, teens, adults, and others. The kids lesson plan has an accompanying online interactive game to help kids have fun while learning valuable skills. Produced by Wells Fargo.
Practical Money Skills: Information, games, apps, lesson plans, tools, and more for all ages. Produced by Visa. See especially the Avengers comic, here.
The Mint: Information for parents and games and activities for youth. Produced by Northwestern Mutual.
Consumer Jungle: Games, contests, apps, and more on topics related to personal finance. Produced by The University of Arizona.
My Credit Union: Information about credit unions for parents. There are also activities and lessons for youth to learn about money management and banking. Produced by the National Credit Union Administration.
High School Financial Planning Program: Materials and information specifically for teachers, parents and high school students. Get information on everything from purchasing a car to preparing for college and student loans. Produced by the National Endowment for Financial Education.
360 Financial Literacy: This website is especially helpful for parents who want to brush up on their knowledge of any topic related to finances. Find an A–Z glossary of terms related to money, banking, retirement, and the stock exchange. You can also find instructional guides on how to teach your children financial literacy.
Jump$tart Coalition Clearinghouse: The "premier online library of financial education resources, for teachers, parents, caregivers, and anyone committed to financial smarts for students."
Finance in the Classroom: Activities, games, tools, and lesson plans for kids, teens, and adults. Produced by Utah State Office of Education and The Utah Education Network.
Smart About Money: A website geared toward all adults. Addresses all topics related to finances from saving and having children to buying a home and retiring. Produced by the National Endowment for Financial Education.
Cash Course: Intended to be used by teachers, this website provides parents and children with a structured approach to financial literacy. Produced by the National Endowment for Financial Education.
Teaching Kids about Money: A Lesson Guide for Parents and Educators: Provides financial learning sources and lesson guides for parents and educators to use in teaching financial literacy to kids of all ages.
Want to be a part of the great things at the Boys & Girls Club?