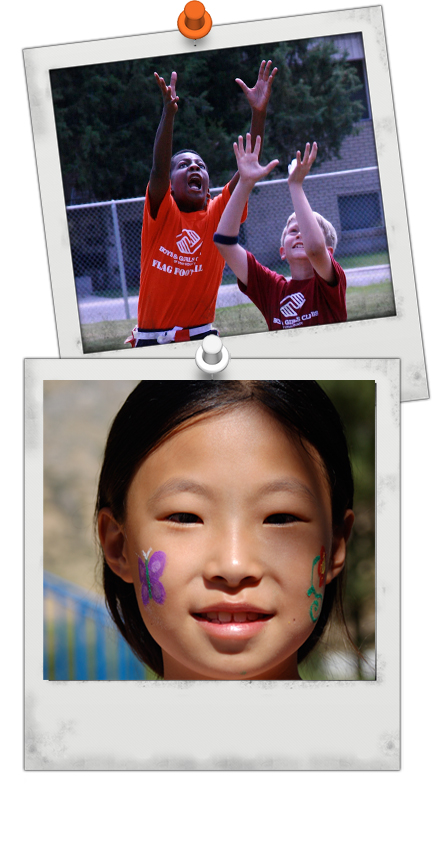 Our Mission
The mission of the Boys & Girls Clubs of Utah County is to inspire and enable all young people to realize their full potential as productive and responsible citizens and leaders.
Accomplishing our Mission
The Boys & Girls Club accomplishes its mission by providing evidence-based programs with a focus on programs that improve academic engagement, build character, and that improve healthy behaviors.
Core Promise
To America's youth we promise to provide a safe, positive place and to have a significant impact on their lives. To the Nation we promise to uphold high ethical standards in all areas, especially overseeing our finances, reporting data on membership and community outreach, being good stewards of the donor dollar, and representing ourselves to the public.
Vision for the Future
We envision a future in which the Boys & Girls Club Movement is a catalyst for an age in which success is within reach of every child, and whole generations of children are inspired to a level of civic engagement not seen since the founding of our nation.
Guiding Principles
Safety – We strive to maintain a safe and secure environment for our members and staff.
Integrity and Accountability – We are honest and forthright in all of our dealings, including those with members, staff, supporters, and the community.
Commitment to Excellence – We strive to provide the highest quality of service possible to our members and we demonstrate the highest level of professionalism in all of our interactions with our constituents.
Youth-centric Approach – We focus on what is best for our members.
Respect – We treat everyone with respect, including our members, their families, our staff, and our supporters.
Compassion – We respond to our members and staff with care and compassion.
Reliability and Consistency – We say what we'll do and then we do what we say.
Want to be a part of the great things at the Boys & Girls Club?