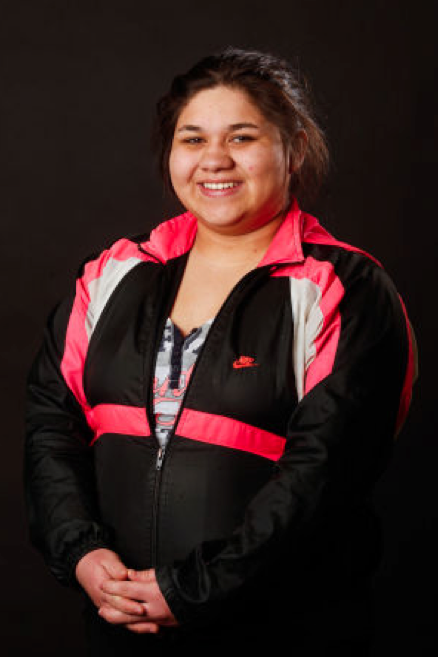 Provo teen named Youth of the Year
FEBRUARY 08, 2014 3:15 AM
• BARBARA CHRISTIANSEN – DAILY HERALD
A 16-year-old Provo girl has been named Youth of the Year for the Boys & Girls Clubs of Utah County. Lizbeity Monroy received that honor and is going on to compete at the state level Wednesday. The results will be announced Thursday.
Perhaps as impressive as the honor is the way it came about. David Bayles, the executive director of Boys & Girls Clubs of Utah County, asked Beverly Pecoraro for suggestions about who to nominate. Pecoraro, the site director of the Boys & Girls Clubs at The Walden School of Liberal Arts, had the answer quickly. Other staff at the school agreed that Lizbeity was the choice.
"We have 150 high school students," she said. "Eighty-five of those are part of Boys & Girls Clubs. I immediately thought of her."
"The school is proud of Lizbeity, not just for earning the award, but how much she has accomplished," she said.
For earning the Utah County honor, she is receiving a $1,000 scholarship. The state winner will receive $10,000 and at the national level the award is $50,000.
Lizbeity is a junior and plans to become a teacher of special needs students.
"After high school I want to go to Snow College for two years and get my generals done," she said. "I will probably go to a university after that."
She had specific reasons for wanting to work with special needs students.
"I just feel like children with special needs are adorable," she said. "They can be a challenge, but I want to go to school to learn and be a teacher for them."
And she appears to be a good fit with them.
"Last year she did a child development class," Pecoraro said. "The director just raves about how much they loved Lizbeity."
Lizbeity had some initial successes with the students.
"I got a girl to talk in two days," she said of a special needs child. "The teachers had been working with her two months."
"In my freshman year I got a chance to work with autistic children," she said. "They were so cute and kind. I got to play games with them. I helped this kid learn to pronounce his words. I realized I really loved it."
"I knew I wanted to help people growing up when I was younger," she said. "I just wanted to give back to the community."
"I noticed teachers being around children who were mentally challenged," she said. "I remember being younger and watching a kid who had Down Syndrome. I had seen him having meltdowns. It was really interesting to see how they reacted. They helped him and calmed him down."
When she's not involved in academics or helping others, she loves being on the school's soccer team. "I am a good defender," she said.
She paid special tribute to her mom, Elizabeth Cruz, and said she follows her example.
"I like to find a way to help people, even in a small way," she said. "That could be with a smile or asking them how their day was."
"My mom works hard to get where she is going," she said. "We don't really have contact with my dad anymore. My mom is like the role model to the family. She got me helping other people. She talks to everybody. One lady was looking for food and she invited her children to a party so they could have something to eat. She relates to what people are going through, struggling with or having hard times. My mom is something different. She doesn't like to see people frown."
Lizbeity goes to Boys & Girls Clubs every day after school.
"They help me finish my homework and push me into facing my dreams," she said. Perhaps that is because they saw something special in her.
"She tells me she used to be shy," Pecoraro said. "I didn't know her then. She has participated in the Shakespeare Festival. She is in the school play. She has brought her grades up to straight A's and is in National Honor Society."
"It has been really fun to see Lizbeity," she said. "She has really become a leader amongst her friends, not a loud and obnoxious one, but really kind. You can tell her friends respect her opinions."
"She helps everyone," she said. "It has been fun for me to see her as a student gain confidence. It has been great to see her grades get better every year. She worked hard and was really dedicated."
Lizbeity didn't choose those traits when she gave advice to other students. Instead she chose "be happy."
"Get good grades because your life won't be as meaningful if you keep on bringing down on
everything you hard," she said. "Work hard. Respect everybody you meet. You just don't know what other people are going through."
"Boys & Girls Clubs of America's Youth of the Year recognition is the highest honor a Club member can achieve," Bayles said. "The Youth of the Year program celebrates youth who have overcome enormous odds and demonstrated exceptional character and accomplishments. These deserving young people are recognized for service to their club and community, academic performance and contributions to their family. Youth of the Year honorees are shining examples and living proof that great futures start at Boys & Girls Clubs."