On Tuesday, I had chance to visit the Franklin Elementary site. Students there were engaged in several different activities and classes. This is a fun program that offers a variety of options to keep students engaged after school.
At this site students sign up for classes on Monday/Wednesday, Tuesday/Thursday, or all four days. There are two class periods every day. First period is from 3:30-4:25 and second period is from 4:30-5:15. Some of the class options include Cooking, Creative Creations, Cultural Arts, Photography, Computer Games, Science, Board Games, Story Box Theater, Band, Orchestra, and Sports. They also offer an extended day program from 5:15-6pm for parents that need a little extra baby sitting. The program is continually growing with more students wanting to join each term.
All students have Power Hour, a program run through every site operating through the Boys & Girls Clubs of America, during which they work on homework with program staff and volunteers there to help them when needed.
It was fun to see different activities students were doing! One group was having fun creating art.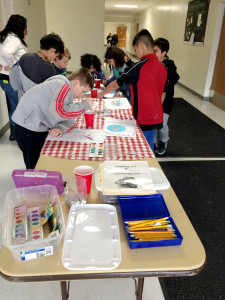 Another was learning about and playing music.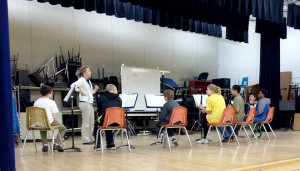 Others were reading and doing other homework during Power Hour.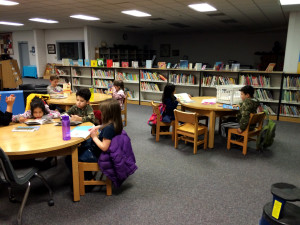 This is a fun and engaging program, run by an awesome staff! It was great to see how much the club members were enjoying the different programs. I know I can't wait to go back!