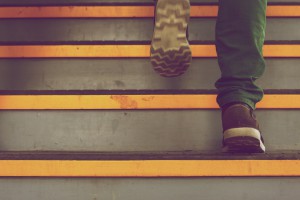 "With a strong and healthy beginning, children can more easily stay on track to remain in school and graduate, pursue postsecondary education and training and successfully transition into adulthood." – 2013 Kids Count Data Book
Quality education is essential to a young person's success in life, yet many of today's youth face challenges that interfere with their educational endeavors.
In 2013, 61 percent of 8th grade students and 63 percent of 4th grade students in the state of Utah were ranked below the Proficient reading achievement level. At the same time, 56 percent of 4th grade students and 64 percent of 8th grade students had scores below the Proficient math achievement level. (Kids Count Data Center)
Sadly, 22 percent of Utah high school students failed to graduate on time from high school in 2012. (Kids Count Data Center)
These numbers don't have to be so high.
The mission of the Boys and Girls Clubs of Utah County is to inspire and enable all young people, especially those who need us most, to realize their full potential as productive and responsible citizens and leaders.
We operate 10 sites across Utah Valley for young people ages 5-18, running programs that provide support to today's youth, helping them overcome the obstacles that can inhibit their education. These evidence-based programs focus on improving academic engagement, building character, and improving healthy behaviors.
You can be part of the solution in one—or more—of three ways.
Join. If you or someone you know has children that would benefit from enrollment, you can use this website to find a nearby Boys and Girls Club site they could attend.
Volunteer. We are always looking for volunteers who can give their time to contribute to making these programs a success for the young people involved.
Donate. Monetary and other donations are also beneficial, and help us provide greater resources and opportunities to the youth at our sites.
Join with us in helping the young people in our community envision, pursue, and realize brighter futures.  Be a part of making a difference in the youths' lives in your community at the Boys and Girls Clubs of Utah County.