Utah STEM Initiative was started to address the need for qualified candidates for a quickly expanding job market in Utah in several STEM-related fields. This program is a little different than most, however. The majority of STEM education in Utah is tailored for youth who already have interest and experience with STEM. The AmeriCorps STEM Initiative targets underserved youth who may not have an affinity towards STEM careers.
We are so excited to announce the program results for the 2014-15 school year.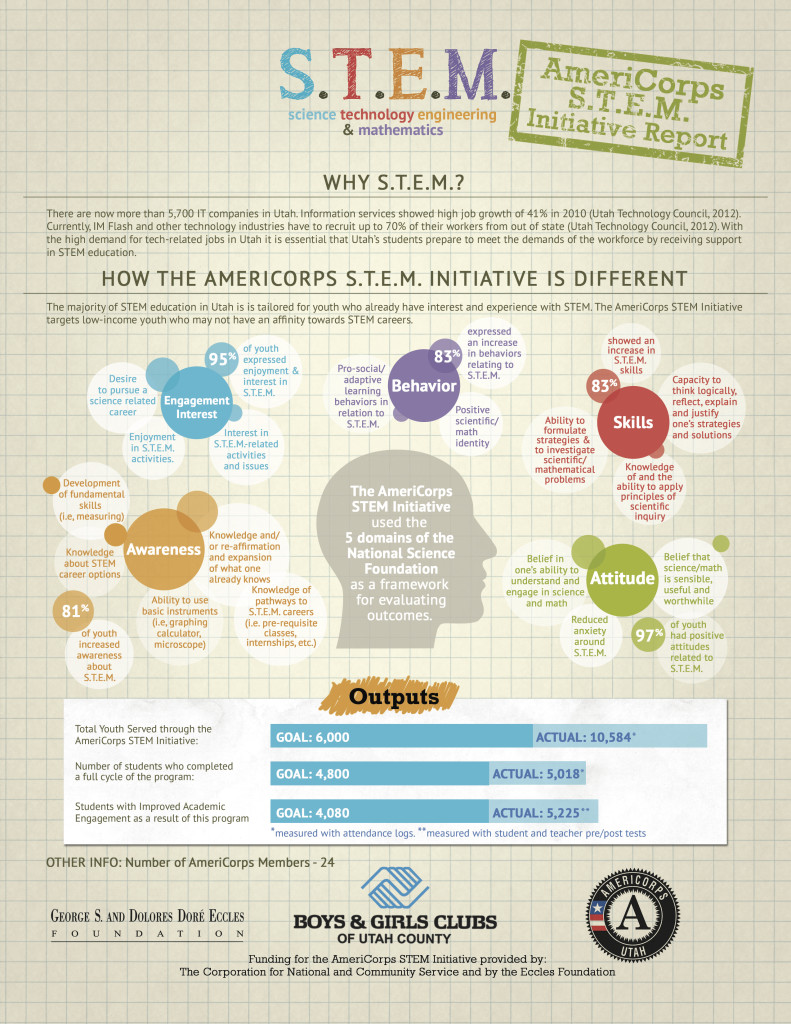 We look forward to seeing the exciting things that happen this year as AmeriCorps Members continue to work with students and make a difference!