Volunteer Training
Great Volunteers Start Here.
Completing the Bronze Level training is mandatory for all volunteers because it has important information about the clubs, the club rules, and ways to protect yourself while volunteering.  Once you have finished the training, you will take a short comprehension quiz.
Silver and Gold Level trainings are optional, but they will help you get more out of volunteering and they will make your time with the children more valuable. As with the Bronze Level training, both Silver and Gold trainings will end with short comprehension quizzes.
Thank you so much for volunteering with Boys & Girls Club! The children love you, and we appreciate you. Together we can make a difference in the lives of children in our community!
Silver Volunteers
A certificate will be mailed to the volunteer upon completion.
What a great way to understand empathy.  It's about making human connections and that's something the kids really need.  Be empathetic when dealing with the kids and really try to understand where they're coming from.  You'll make better, deeper connections with them.
Kids will ask a thousand questions, some of which they will ask again and again and again, even when the answer is the same. It is important to have patience when dealing with children, and they should be encouraged to be curious.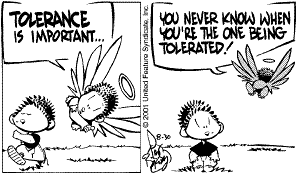 Tolerance is a very important attribute to have while working with kids.  All of the kids you will work with come from very diverse backgrounds.  You will not agree with every kid, volunteer, or staff that you work with.  Practice tolerance when you come to a situation where there are differing opinions and understand everyone is allowed to have their own.
Humility is a surprisingly important aspect of teaching. Many teachers and mentors think that if they don't know an answer, they should just make one up–after all, if you admit you don't know, the child will think you're unintelligent, right? Actually, that's not how it works. When you express that you don't know something and you proceed to look up the answer, you are teaching the child that you:
1) are a normal person who doesn't know everything
2) are honest
3) are willing to find an answer
4) know how to look up what you don't know
The best thing to do when you don't know an answer is to work with the child to find the correct answer. The child will then get their answer, they will learn how to look something up, and they will trust you to be honest with them. After all, no one likes a know-it-all!
Gold Volunteers
Upon completion of this section a certificate will be mailed to the volunteer.
"I am somebody, I was somebody when I came and I'll be a better somebody when I leave.   I am powerful and I am strong. I deserve the education I get here. I have things to do, people to impress and places to go."
Rita Pierson
What a wonderful thing it would be if every kid could leave our programs feeling this way. As an adult working with these kids, you have a unique opportunity–an opportunity to build an everlasting relationship with a child who might desperately need it. When you're done volunteering, you might think back fondly on your time at Boys & Girls Club, but the kids you inspire and connect with will always remember the example you were to them.
Please encourage them for good. Take the extra time to connect with them. Instill in them the power and belief that they are somebody and they can do amazing things.
The mission of the Boys & Girls Clubs of Utah County is to inspire and enable all young people to realize their full potential as productive and responsible citizens and leaders.
When we work with the youth at our clubs, we can help Club Members move on a path towards success. Even through many of the children you work with may have challenges in their lives, you can make a difference by being a good example, helping them through challenges, and encouraging success. Life is full of problems; let's be part of the solution!
Thank you for already taking the steps to do something amazing. Did you know that only 25% of American adults give volunteer hours? I know volunteering can be hard, and sometimes even inconvenient; it takes time out of your day and is work that you're not getting paid for. Just remember the difference you are making with your service!
Thank you for choosing to be a part of our team. Now let's help each other out and be amazing!